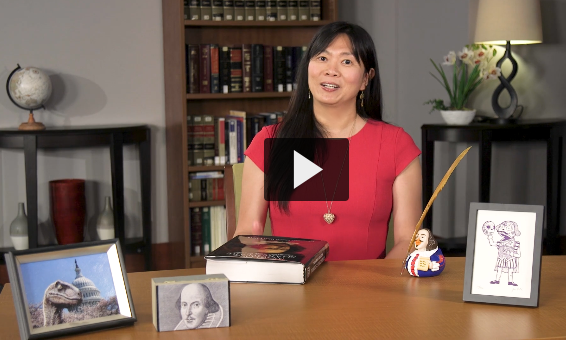 Certified by the Quality Matters's Distance Learning rubric, this course is conducted fully online asynchronously. All the materials and assignments are online without synchronous components, even though the instructor is available to meet with students one on one by appointment. Click here to access the openly-licensed, open-access, interactive, web-based textbook written by Alexa Alice Joubin.
In this fully asynchronous, online course, we will learn about Shakespeare's stagecraft and how modern filmmakers transform those plays into film. We will focus, in particular, on the themes of racial and gender identities, as well as sexuality, in these film adaptations.
     In the era of #BlackLivesMatter and #MeTo, how do we engage with classical texts that are traditionally associated with colonial and patriarchal practices?
     This course will equip you with pedagogical strategies and critical tools to de-colonize Shakespeare's plays. Taking an intersectional approach, we will examine theories of race, gender, sexuality, and disability, that are most relevant to our contemporary cultural life, with Shakespeare films as case studies. Collectively we will reflect on our embodied vulnerability.
    The purpose of our course is to develop our critical thinking and writing skills regarding play texts and films. Complete with professionally filmed short lecture videos, this course has been certified by the Quality Matters's Distance Learning rubric and criteria.