The Renaissance on Screen
Graduate Seminar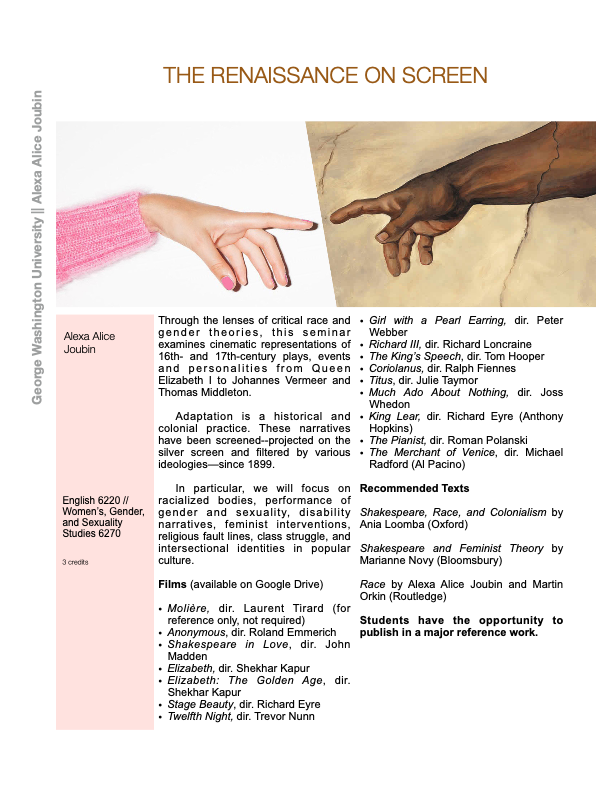 Through the lenses of critical race and gender theories, this seminar examines cinematic representations of 16th- and 17th-century plays, events and personalities from Queen Elizabeth I to Johannes Vermeer and Thomas Middleton.
Adaptation is a historical and colonial practice. These narratives have been screened–projected on the silver screen and filtered by various ideologies—since 1899.
In particular, we will focus on racialized bodies, performance of gender and sexuality, disability narratives, feminist interventions, religious fault lines, class struggle, and intersectional identities in popular culture.
Films include: Molière, Elizabeth: The Golden Age, Girl with a Pearl Earring, Coriolanus, The Pianist, and more.